| | |
| --- | --- |
| Posted by PrimRose on November 29, 2020 at 6:40 AM | |
Eddie was a beautiful roan hinny ( donkey mother/horse father) who came to the sanctuary very overweight. He was not fed the proper food which for a donkey is hay. Donkeys were originally desert animals grazing on scrub grasses with low calories. It is important that donkeys can graze continuously but not on high calorie food or they can easily become overweight. This can cause serious health problems such as laminitis and hyperlipaemia. With careful dieting Eddie lost some weight and was able to live the last years of his life with other donkeys particularly Princess donkey who was a close companion. It's very interesting to see the different personalities of the donkeys at the sanctuary. Eddie was very quiet and calm. Not too much bothered him and he was quite independent. He enjoyed a good scratch and companionship from the volunteers as well as hanging out with Princess donkey. Eddie had the most beautiful soulful brown eyes you could gaze into forever. Rest In Peace Eddie we miss you every day but know you are in a good place.
Vivian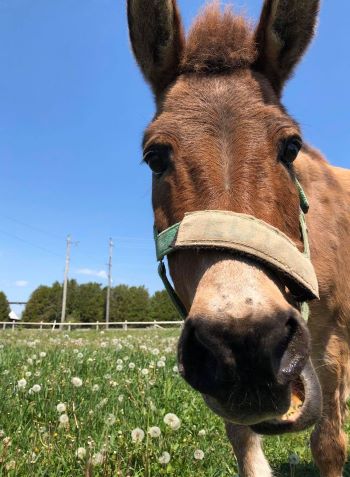 The very sweet Eddie with his beautiful soulful brown eyes.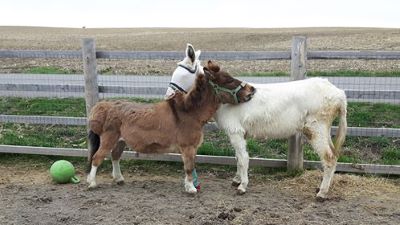 Eddie and Princess grooming each other.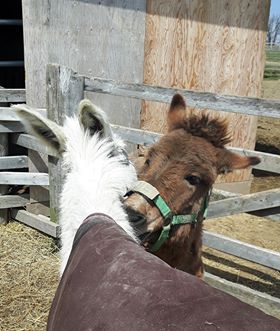 Eddie and Princess grooming each other.