| | |
| --- | --- |
| Posted by PrimRose on October 1, 2019 at 1:05 PM | |
Junebug is a Hinny. Hinnies have a donkey as a mother and the father is a horse. Hinnies have a donkey cross on their backs as do donkeys. Mules do not have the cross. Junebug is Oscar's (donkey) best friend. Junebug is an interesting equine: she is quite independent and feels free to express what she wants to the others. If she wants at the hay she lays her ears back and let's them know. All move out of the way! She lines up early in the barn for night feeding. If she has to wait too long, the braying starts! Oscar is completely besotted with her and follows her everywhere particularly when she goes off to graze with Finnegan mule and Carlos Hinny.
Come visit Junebug and the other equines on World Animal Day on October 6th from 1-4pm.
Vivian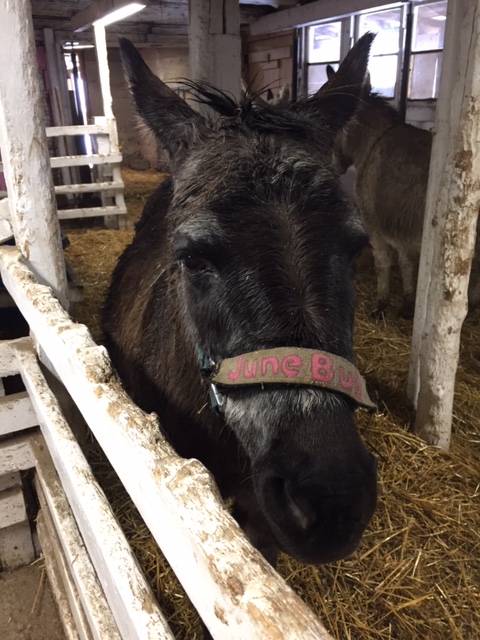 Junebug waiting for her supper!